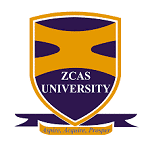 ZCAS University is a Tier 1 University registered in line with the Higher Education Authority Act No. 4 of 2013 offering Bachelor's degree, Master's degree and Doctorate degree programmes on full time, part time and distance educations modes of study. ZCAS University awards degree programmes in Accountancy, Computing, Technology and Applied Sciences, Law, Finance and Business-related disciplines.
ZCAS University invites applications from suitably qualified and experienced persons to fill the following positions in this fast-growing higher education institution:
The position applied for should be clearly stated in the application letter and marked on the
envelope.
Applications with certified copies of certificates and at least three referees should be addressed
to:
Registrar
ZCAS University
P.O. Box 35243
LUSAKA
Or Email: [email protected]
Closing Date: 18th March, 2022. Only short-listed candidates will be contacted.
You can download a copy of this job advertisement here.
ZCAS University is an Equal Opportunity Employer.
Find Zambia Jobs – The best job board for Jobs in Zambia