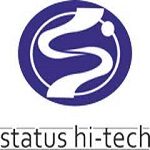 Status Hi-Tech (Z) Limited
Status Hi-Tech (Z) Ltd is Zambia's premier supplier of Personal Protective Equipment (PPE) and Fire Fighting Equipment (FFE). The Company is headquartered in Chingola town, Copperbelt Province of Zambia.
We are looking for a mature individual to join as Administrative Assistant to be based in Chingola.
Minimum Qualifications
Diploma/Certificate in Secretarial Studies, Business Administration, Public Administration or any relevant qualification.
Minimum 2 years' experience in a big organization with a good track record
Excellent communication skills
Good secretarial background
Strong problem solving skills
Good computer skills
If you meet the above requirements, send your CV and qualifications to [email protected]
Please NOTE that only shortlisted candidates will be contacted.