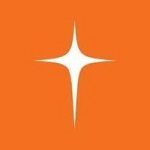 World Vision Zambia
World Vision Zambia (WVZ) Limited is a faith-based Organization dealing with Relief aid, Development, and Advocacy dedicated to working with children, families, and communities to overcome poverty and injustice. WVZ is part of World Vision International and serves all people regardless of religion, race, tribe, or gender. We are currently working on 38 large-scale programs in over 30 districts in Zambia.
Position: Administrative Assistant
Reporting to:
Location: Lusaka, Zambia
Purpose of the Position: 
Provides office and administrative support to the Finance Directorate. This role is vital for the smooth-running of the directorate.
Ensures proper flow of office procedures, and supports the office by carrying out common office duties.
Major Responsibilities:
ADMINISTRATION SUPPORT
Ensure adequate flow of information and effective communication on all activities/ events relevant to the Finance Directorate
Create and maintain appointments, workshops and other relevant tasks for the finance department. Screen, respond to or re-route correspondences and inquiries.
In collaboration with relevant administrative assistants or department heads, consolidate meetings, trainings and workshops calendars as well as coordinate implementation of calendar events.
Manage travel and logistics calendar for the Finance Director's travels, meetings in the office, boardroom, workshops booking
Financial and Procurement
Ensure that general office supplies and requisitions for Finance Department are processed and prepared in accordance with procedures and standards.
Qualifications: Education/Knowledge/Technical Skills and Experience:
Degree in Business Administration/Management or Any social science related
Internship in Development related NGO is added advantage
Excellent Organizational Skills and Interpersonal Skills
Can work under pressure
Ability to work in a cross-cultural environment, and must be a mature Christian.
NOTE:
"World Vision Zambia is committed to the protection of children and adult beneficiaries from all forms of abuse and sexual exploitation. All employment is conditional upon the successful completion of all applicable background checks, including criminal record checks".
Applications will close by 12 July 2021. Only those who meet the requirements will be contacted.
Women are strongly encouraged to apply;
ONLY shortlisted candidates will be contacted!