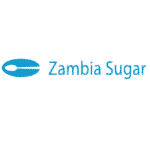 Zambia Sugar Plc, is a subsidiary of Illovo Sugar Africa (Pty) Ltd Group, and is the leading sugar producer in Zambia. Its main activities are the growing of sugar cane, the production and marketing of sugar and other sugar downstream products. The Company invites applications from suitably qualified and experienced persons to fill the following positions:
Job Title: Administrative Assistant (1 Position First Line Management) – Executive Department
The position reports to the Personal Assistant to the Country Managing Director (CMD). The successful candidate will be responsible for overseeing and coordinating all administrative functions within the Executive department.
Key performance areas
Ensuring administrative services are in place and implemented accordingly.
To be main point of contact for all repairs and maintenance at the Lusaka Office – electricals, plumbing works, office furniture, outdoor surroundings and coordinate with Procurement, Civils & SHERQ.
Supervising general housekeeping/maintenance of buildings and surroundings.
Attending to all staff welfare; liaise and coordinate with relevant departments (HR, Estate Maintenance, Security, SHERQ, Finance/lT etc.)
Processing invoices and ensuring claims and payments are handled in a timely manner.
Compiling and keeping record of stationery and consumables used by the department.
Monitoring departmental budget allocations against usage and advising on consumptions and stock availability.
Taking Minutes at meetings.
Preparing weekly and monthly reports.
Liaising and advising the Company Stores on material orders from the department.
Coordinating all SHERQ activities with SHERQ Officer and ensuring that SHERQ objectives and targets from both the Business and the Department are included as deliverables for the responsible persons with measurable key performance indicators.
Minimum specifications / requirements areas
Grade 12 Certificate
Diploma/Advanced Diploma in Business Administration or any business related discipline
Bachelors' Degree in any social science will be an added advantage
At least 3 years relevant working experience in a diverse and dynamic environment, preferably one year in a similar position
Computer proficiency in Microsoft Word, Excel and PowerPoint
Good report writing skills
Ability to work independently
Good communication, organising and coordinating skills are essential
Must possess good interpersonal skills and assertiveness.
Should you be interested in applying for this position, please email your detailed CV & copies of qualifications to [email protected]
Closing date for applications: Friday 30 April, 2021.
If you have not been contacted within 4 weeks after the closing date, please accept that your application was unsuccessful.