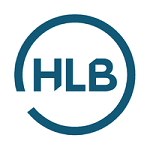 HLB Zambia C/O Morehouse School of Medicine
Our client, Morehouse School of Medicine, is looking for an eligible and qualified individual to fill the position of Administrative Assistant.
COMPANY DESCRIPTION
The Morehouse School of Medicine (MSM) is a Historically Black College and University (HBCU) based in Atlanta, Georgia, USA and is part of the HBCU Global Health Consortium (GHC). The HBCU GHC consists of four HBCUs: MSM, Charles R. Drew University of Medicine and Science, Meharry Medical College, and Howard University. The HBCU GHC is funded by the US President's Emergency Plan for AIDS Relief (PEPFAR) through the Health Resources and Services Administration (HRSA), HIV/AIDS Bureau, Division of Global HIV/AIDS Program.
PROJECT DESCRIPTION
The overall aim of the MSM project in Zambia is to improve the health outcomes for adults on anti-retroviral treatment (ART). Specifically the MSM program aims to improve continuity of treatment, viral load testing, viral load suppression for clients on anti-retroviral treatment (ART) through: (1) ART clinic workflow redesign, (2) optimizing referral systems for better care coordination, and (3) utilization of technology. The Morehouse program is being implemented in Chilenje, Chawama, Kanyama, and Matero General Hospitals in Lusaka, Zambia.
POSITION DESCRIPTION
This is a Lusaka based position and salary will be commensurate with experience. The Administrative Assistant will report to the Associate Program Manager and work closely with the US-based Program Coordinator. The Administrative Assistant will support implementation of administrative and operational activities to support timely implementation of the program work-plan. This is not an entry-level role and the successful candidate will be expected to exercise great independence in carrying out their duties.
FUNCTIONAL RESPONSIBILITIES
The tasks listed below are representative of the nature and level of work assigned and are not necessarily all inclusive.
Act as the first point of contact for any visitors or callers to the MSM office and ensure a cordial, rapid, and professional reception
Provides secretarial services/minute taking during meetings in order to enhance operations of the program
Recommend changes in office practices and coordinate revision of systems, policies, and procedures to contribute to operational excellence
Oversee timely submission of monthly and adhoc requisitions from the in-country team based at the four health facilities.
Conduct quality control checks on requisitions and collaborate with the US-based Program Coordinator to procure items
Review invoices for accuracy prior to submission for payment approval
Review delivered goods to ensure that they meet quality expectations
Ensure that all procurement activities are carried out in accordance to MSM and United States government policies
Manage travel arrangement for local and international visitors including itineraries, visas, coordinate hotel, travel, appointments and meeting arrangements
Ensure that all MSM assets in health facilities are updated in the asset register, tagged and maintained at the central office and health facilities to support program implementation
Ensure adequate flow of information and effective communication on administrative activities relevant to the program
Routinely check on MSM assets to ensure proper use and management
Led efforts to develop and implement procurement policies and procedures
Develop and consistently manage inventory tools to track inventory of office consumables
Oversee preparation of local purchase orders for vendors and coordinate approvals according to procurement policies
Proactively anticipate problems and implement or recommend solutions
Continuously build a network of high-quality and reliable local vendors/ suppliers to support program implementation
Organize and give support to meetings and workshops, including scheduling
Be a custodian of petty cash and be responsible for its effective disbursement and timely reconciliation as required to support program operations
QUALIFICATIONS AND EXPERIENCE
Diploma in Business Administration or related field or social science and a minimum of 5 years of administrative experience required Or
Advanced Diploma in Business Administration or related field or social science and a minimum of 3-5 years of administrative experience required
Or
Bachelors' degree in Business Administration or related field or social science and a minimum of 2 years administrative experience required
Demonstrated proficiency in the use of Microsoft Excel and Word is required
Excellent demonstrated time management skills
Work experience in an NGO or grant funded environment, especially PEPFAR funded, is highly desired, but not required
Demonstrated excellent oral and written English communication skills required
Excellent interpersonal skills required
Willingness to learn and ability to grasp new concepts quickly required
Demonstrated initiative and self-motivation in performing assigned tasks and duties
Ability to work in a multicultural environment is required
Experience providing administrative support to a geographically dispersed team members is highly desired, but not required
Demonstrated excellent coordination skills required
Working knowledge of United States government procurement policies and regulations required
If interested in this career opportunity, kindly send ONLY your CV and a cover or application letter to [email protected] by Tuesday, 30 March 2021 by 23:59 hours, Zambian time. Kindly include your salary requirements in the cover or application letter. Please do not submit additional materials. Kindly put "MSM Administrative Assistant Application" in the email subject line. Applicants who fail to follow these application instructions will be disqualified from further consideration.
Please note that only shortlisted candidates that have followed these specific instructions will be considered and contacted. Please note that if you have not heard from us by the 30th of May 2021, kindly consider your application unsuccessful. However, your CV may be kept in our database for any suitable positions that might arise in the future.