Full Time
Applications have closed.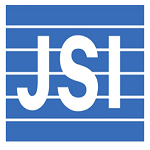 John Snow Health Zambia Limited
Administrative Assistant – USAID CHEKUP II  Activity
LOCATION: Lusaka, Zambia
DEPARTMENT/UNIT: Administration
DURATION: Full-Time
REPORTS TO: Operations Manager
POSTING DATE: 10/11/2022
DEADLINE DATE: 10/17/2022
Background
The USAID Controlling HIV Epidemic for Key and Underserved Populations (CHEKUP II) Activity is a five-year project to address the needs of people living with HIV (PLHIV) and those most at risk of acquiring HIV and contribute to HIV mitigation and epidemic control, improving the health outcomes of priority populations in the highest HIV-burden provinces of Zambia. USAID CHEKUP II is implemented by John Snow Health Zambia (JSH).
Description
The Administrative Assistant will provide support to the Operations Manager in the general operations activities of the office. S/he will report to the Operations Manager and help in achieving the project's goals and objectives.
Responsibilities 
To maintain all general project documentation, including E-filing.
Coordinate activities, correspondence, and communication for the Chief of Party's office
Providing Logistics/Administrative support for USAID CHEKUP II offices, booking of hotel venues, accommodation for meetings and workshops, and preparing/organizing meeting and workshop materials.
Maintaining accurate up-to-date stock records and implementing a strict stock control system for all USAID CHEKUP II inventory including office supplies, stationery & consumables, and ensuring that procurement requests for replenishments are made in a timely manner.
Assist in obtaining quotations, compiling and analyzing cost information and data to assist in the selection of vendors including preferred vendors for stationary, supplies, outside services, and update information periodically.
Maintain a database of preferred hotels, lodges, and venues obtaining feedback from project staff to keep information current and updated.
Manage the Accommodation and Invoice tracker
Arrange and prepare documents and supervise the photocopying and printing of materials for the project as required
Facilitate both local & international travel arrangements for USAID CHEKUP II staff as required
Maintain and distribute an up-to-date directory of USAID CHEKUP II staff and stakeholder contact information.
Provide assistance with the collection of invoices for onward processing of payments in line with the Budget
Supervise the management of the front desk and welcome all visitors to USAID CHEKUP II office;
Assist the Communication and Knowledge Management Director as requested by the COP office
Support visitors to the project with office support facilities;
Supervise Administrative interns/Office Assistant
Maintain and coordinate meetings and staff minutes
Maintain a schedule of mail and documents and visitor records
Carry out any other administrative work assigned by the supervisor
Qualifications
Minimum qualification required is a diploma in Business Administration or office management.
Minimum 3 years experience in a similar office administrative position.
Demonstrated ability to manage time and perform to strict deadlines.
Excellent computer skills required: including excellent word processing skills and experience with MS Word.
Experience with Excel spreadsheets is also preferred.
Good interpersonal, teamwork, and supervisory skills
Good writing and organizational skills.
Exhibit a friendly and helpful demeanor at all times given the high level of interaction with partners and clients.
Ability to multi-task
Perform any other duties as assigned by the supervisor
Applicants are required to submit a cover letter and CV with three references and full addresses and contact information via the application form through the following link.

Please note that you do not need to apply if you don't meet the minimum requirements. Only candidates selected for an interview will be contacted. If you have not heard from us within 3 weeks after the closing date, kindly assume that your application was not successful.

Closing Date: October 17, 2022
JSH is an Equal Opportunity, Affirmative Action Employer committed to workplace diversity. We are committed to providing equal employment opportunities for all qualified applicants and employees without regard to age, race, color, national origin, ancestry, creed, religion, gender, disability, marital status, gender identity, sexual orientation, sexual preference, genetic information or political affiliation.