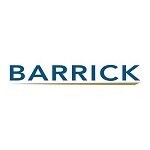 Lumwana Mining Company Limited
Administration Assistant
Lumwana Mine, Solwezi, Zambia.
Reporting to: Process Manager
Lumwana Mining Company Limited (LMC), a copper mining company owned by Barrick Gold Corporation is situated in the North Western region of Zambia, some 300 km west of the Zambian Copperbelt and 95 km south west of the provincial capital of Solwezi. The mine is a multi-pit, multi staged operation mining approximately 100MT of ore and waste per annum and producing copper concentrates containing an average of 120,000 tonnes of copper metal per year over a twenty (20) year mine life, making Lumwana the largest single open cut copper mine in Africa. The Company is now looking for an experienced and qualified individual to be considered for the position of Administration Assistant.
Role Summary
Reporting to the Process Manager, your duties will include but not limited to the following;
Responsibilities
Assisting the Manager in his administrative requirements which will include general filing, minutes preparations, and provision of support information as required.

Information Management by capturing leave, time sheets, 

ensuring all payroll related requests are completed, signed off and captured correctly in the system

Maintaining an updated register for all incoming and outgoing documents

Creating work requests in SAP

Print, collate and distribute weekly and shutdown work order job packs

Process invoices for our business partners as per SOX compliance of the organisation

Register, track and file contractor time sheets using the contractor management tool

Keeping an updated inventory of all office requirements & stationery

General support by proving administration support by word processing, photocopying and binding as required.
Experience & Qualifications
Full Grade 12 School Certificate
Diploma/Certificate in Business Administration, Information Technology or equivalent will be desirable

Two (2) years' work experience in an administrative role; Exposure to a fast-paced work environment will be an added advantage

 Proficiency in SAP will be n added advantage
 Proficiency in Microsoft office applications
Must have excellent written and oral communication skills in English.