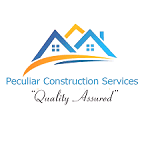 Peculiar Construction Services
Job Summary
To ensure that the sales and marketing function is efficiently and effectively carried out in line with the management expectations. The Officer holding this position will provide excellent customer service to prospective, walk-in and existing clients
Develop and execute a multi-disciplined marketing plan
Production and management of external communications (emails, client surveys, blogs, etc.)
Social Media Management (LinkedIn, Facebook etc.)
Company brand image management
Manage proposal development process including, getting of measurements, production of quotations and preparation of invoices
Work with the MD to develop proposals and project approach
Develop and manage written content including resumes, project descriptions and proposal content library
Aid in production of presentations for various business development activities
Engagement with technical professionals in the writing, editing, and publication of various types of marketing materials
Production, editing and management of all company marketing collateral
Coordination and execution of all participating and hosted company events
CRM database management
Assist with marketing budget development and projections
Other responsibilities as assigned
Key Performance Indicators
Increases in monthly and quarterly sales volumes.
Number of client leads sourced on a monthly basis.
Milestones achieved in Marketing and Communications Plan according to an agreed upon timeline.
Customer relationship management through periodic customer calls as per agreed targets with management.
Generating new business according to targets set.
Reporting –submission of activity and status reports to management every month.
Competences
Excellent interpersonal and teamwork skills.
Strong attention to detail.
Exceptional communication skills (including: networking, written and presentation skills).
Able to work under minimum supervision.
Efficient and self-motivated.
Performance driven with initiative to assess complex situations.
Ability to make decisions quickly and effectively in order to deliver excellent customer service.
Personable, mature and approachable.
Calm under pressure.
A positive 'can do' attitude.
Creative and open minded.
Product knowledge of the construction industry.
Demonstrated experience in sales and marketing.
Computer literate with a working knowledge of Microsoft Office Suite as well as a working knowledge of publishing and graphic design software.
Qualifications
Full Grade 12 certificate GCE
Diploma in Marketing or an equivalent business related course qualification.
Minimum of 1 year experience in the same capacity is an added advantage
Driver's Lice is an added advantage.
Peculiar Construction Services Company is an equal opportunity employer. if you are interested in the job and you possess the necessary qualifications and experience kindly submit your application electronically to: [email protected]
Only Lusaka based applicants are encouraged to apply
Deadline for application: 08/04/21