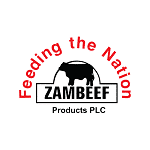 ZAMBEEF PRODUCTS PLC
EMPLOYMENT OPPORTUNITY
Zambeef Products PLC ("Zambeef") is the largest integrated cold chain food products and Agribusiness Company in Zambia and one of the largest in the Southern Africa; which gives our employees a sense of pride. Zambeef attaches great importance to the development of its employees. The Company offers opportunities for all to learn develop and grow, whilst offering challenging career opportunities for lateral or vertical advancement. We are therefore inviting applications to fill the following vacant position:
Accounts Payables Manager
The successful candidate will be responsible for the below:
Supervising the verification and matching of supplier's invoices, Goods received notes (GRNs), delivery notes and purchase orders before submitting for payment.
Ensuring that supplier details in the system are kept up to date including the banking details.
Ensuring that there are no duplicated or fraudulent invoices before submitting for payment.
Ensuring that all supplier accounts are reconciled on a monthly basis and that these are signed off and filed for reference.
Ensuring that all reconciling items are attended to and resolved monthly.
Review on a monthly basis the suppliers control accounts and ensure that they are reconciled to the ledger.
Making provisions/accruals for invoices that are on the supplier statements but have not been captured in the system.
Ensuring that payments to suppliers are made on or before the due dates so as to maintain good suppliers working relationships.
Payment runs to be done on a daily, weekly and monthly basis as may be required depending on the supplier's payment requirements.
Attending and resolving all suppliers' queries regarding payments and all such related issues.
Making follow ups with relevant parties in case of delays in the payments process including with banks.
Providing all relevant information and schedules as requested by both internal and external auditors
To be the custodian of payment accounting systems and procedures by ensuring that they are being adhered to.
Highlighting and addressing any non-compliance with the set standards and procedures.
Track, monitor and report any non-compliance that cannot be justified and rectified for the following month.
Advising management on any changes or improvements that may need to be made.
Managing and leading the accounts payables team – i.e., ensure that they have set goals/KPIs, regular one-on-one engagements and feedback, performance reviews and development plans.
Ensuring that the section is adequately staffed with efficient, multi-skilled and adaptable employees in conjunction with HR/Administration when interviewing, selecting and training employees.
Skills and knowledge sharing: Support and guide team members in compliance with Group processes; policies and procedures and with keeping abreast of latest International Financial Reporting Standards (IFRS); legislative and other reporting requirements.
Contribute to the development of a positive team culture.
Embrace self-development and lifelong learning to stimulate continuous personal growth.
Good inter personal skills.
This job is particularly suitable for candidates who meet the following requirements: –
Professional accounting qualification ACCA/CIMA/ZICA.
Minimum 5 years hands on accounting experience.
Membership of the Zambia Institute of Chartered Certified Accountants (ZICA)
SUBMISSION OF APPLICATIONS
Interested persons should forward their applications, curriculum vitae and copies of their qualifications to the undersigned not later than Wednesday, 4th May, 2022.
The HR Operations Manager
Zambeef Products Plc
Private Bag 17
Lusaka.
Email address: [email protected]
(Only shortlisted candidates who meet the requirements will be communicated to). Zambeef Products PLC values gender diversity in the recruitment process as we promote gender equality, females are encouraged to apply.