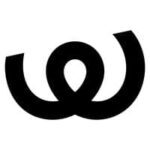 Website We Effect Zambia
DISTRICT WOMEN DEVELOPMENT ASSOCIATION
The Women District Development Associations (DWDAs) are women-led associations that are registered under the Registrar of Societies whose members are derived from different women groups in the various districts. DWDAs are a strong base for building women's voices at all community levels with the aim of enhancing women's economic empowerment in their communities, hence the focus on income generating activities. The DWDAs as women-led organisations have partnered with We Effect Zambia to implement the Swedish funded Women Economic Empowerment (WEE) project to be implemented in Eastern, Western, Central and Southern provinces of Zambia. The project activities will be implemented at community level through the DWDAs groups and will include among other things; increased access to and control over productive resources, such as land. Mobilize, capacitate, and link women producer groups to affordable markets and support the organisations in gender mainstreaming through gender transformative approaches.
Project Background
The Women Economic Empowerment (WEE) project with DWDAs will run from 1st February 2021 to 31st July 2023. The overall objective of the project is to advance women's economic empowerment to ensure the capacity of women to participate in, contribute to and benefit from agricultural value chains and processes in ways that affirm the value of their contributions, respect their dignity, promote equality in Eastern, Western, Southern and Central Provinces.
We now seek to recruit staffs to fill the following vacancies in the project.
Position: Accounts Officer (x8)
Location: Chipata, Lundazi, Chadiza, Mumbwa, Kaoma, Monze, Choma, Kalomo.
Summary Responsibilities
The Accounts Officer shall be responsible for all project accounting activities, record keeping of all bank transactions, ensuring all payments have the required supporting documentation and filed accordingly. The project accountant will also be responsible for preparing project financial reports and ensuring they are signed and submitted in a timely manner to We Effect. Carry out project finance accounting related activities.
Principle Duties and Responsibilities
Recording daily financial transactions in the accounting system.
Ensure all payments, journals and deposits are authorised before being captured in the Accounting System.
Prepare payments and funds requests.
Ensure staff advances are retired timely and supported by adequate and verified documentation.
Prepare and maintain the cashbook.
Prepare monthly bank reconciliations and ensure they are reviewed and approved by the Coordinator.
Ensure adherence to internal controls and donor contractual obligations.
Record keeping, maintaining financial and other related documentation, including archiving as appropriate.
Participate in and support the procurement, administration and logistics functions of the project office.
Management of fixed assets (including asset coding, safeguarding and insurance of assets) and maintenance of Fixed Assets Register.
Prepare payroll and ensure statutory obligations for the organisation are paid on time.
Coordinate Donor and Statutory Audits.
Ensure funds are utilized according to the latest approved budget.
Provide accurate and reliable information as needed.
Timely preparation and submission of reports to management and donors.
Respond to inquiries on project accounts and financing from funders and other cooperating partners.
Assist in preparation of reports and financial statements for Board Meetings.
Assist in preparation of annual budgets and reports.
Requirements
ZICA Technician, part qualified ACCA/CIMA or equivalent.
Must be a member of ZICA.
At least 3 years' experience in project finance, accounting and financial reporting.
Experience working with international organisations or NGOs is an advantage.
Fluent in English- Written and Spoken.
Excellent Computer skills – MS office (MS Word, Excel, PowerPoint, outlook) and internet.
Diligent, accurate, attentive to detail and organized.
Integrity and willingness to work and produce results in a dynamic environment.
Excellent time management, commitment, team player, reliable and able to work under pressure.
Able to adapt and work with rural communities.
Gender sensitive and appreciates the role women play in community development.
To Apply:
Send your Cover letter and CV in soft copy to the email address below depending on the Women District Development Associations you are applying to.
and copy [email protected]  by 5pm on Tuesday March 30, 2021.
Please clearly include the position in the subject line of the email. No telephone inquiries, please. Finalists will be contacted.
Women and youths are particularly encouraged to app