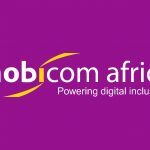 Description
Will be responsible for maximizing recruitment of the Agents, take ownership of the over management on team potential, crafting sales plans and justifying those to plans to the upper management.
Duties and Responsibilities
In Charge of running the TDR programs and reporting to the Program Manager Mobicom Africa Limited and the Manager Agency Banking Allied Partner.
Coordination of the channel Manager and supervisions.
Ownership of the targets.
Maintain a climate that attracts, retains, and motivates top sales staff. Implement, monitor, and facilitate performance management programs and support staff through training, mentorship, and coaching.
Act as a key point of technical point of contact for Client's technical queries/issues raised by end users from Mobicom Africa.
Digital Financial Services mobile money, Agent, Branchless Banking operations translation of strategy to end user product through seamless execution.
Business budgeting, Planning, Analytics, and case Development market insight research-market immersion & desktop management.
Developing/maintaining data transformation for reports and dashboard using MS PowerPoint, BI and Tableau.
Update incident and problem tickets in a timely manner, ensuring that status on major incidents is reported back to the services desk in alignment with SLAs.
Implement operations monitoring dashboards in order to provide real-time view of system performance and general availability
Qualifications
Bachelor's degree preferably in business, project management/Sales and Marketing or related field.
5 years' experience in MSF/DFS/Agency Banking prior experience in the Telecoms or Banking industry desirable.
Leadership/management training.
Demonstrated skills, knowledge and experience in the design and execution of Agency banking roll out.
Experience in the field force management.
A self-starter, relationship manager with strong interpersonal and communication skills
Strong customer service orientation and outstanding sales and business development skills
Good leadership and people-management skills;
Highest level of personal and professional integrity
Interested applicants should send their Curriculum Vitae and Credentials to [email protected]
Deadline is 11th February, 2021.