Full Time
Applications have closed.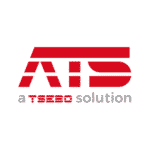 Allterrain Services (ATS) Group
VACANCY ANNOUNCEMENT
Africa's leading facilities services provider is looking for dynamic and self motivated individuals with proven performance to fill Vacant Position under Kalumbila Project:
ACCOUNTS CLERK – x1
PURPOSE: Your Primary operational duty is to support your Project accountant in overseeing ATS Camp and ensure it meets its operational targets in relation to operational performance targets, revenue, cost control and profitability.
QUALIFICATIONS AND PERSONAL ATTRIBUTES
Minimum of a Certificate in Accounting/Finance related field (ZICA,ACCA or CIMA) one year experience will be added advantage.
A good understanding of our business
A working experience in commercial environment
Good appreciation of tax and other statutory requirements
Spreadsheet and Accounting software familiarization
Demonstrable ability in Admin and Logistics support
Track record of consistent competence and integrity
Some experience in a catering or mining environment
Logical reasoning and problem-solving skills
Team player, loyalty and sincerity to the business
Independent worker with little need for supervision
YOUR RESPONSIBILITIES
The Accounts Clerk will have the responsibility to assist the Project Accountant in taking accountability for managing the financial matters in the Project; this includes but is not limited to the following areas:
Checking all sales invoices critically for accuracy, preparing accompanying Vat Sales Invoices, reporting any differences arising thereafter immediately and dispatching invoices to the Project Accountant
Updating Debtors Balances as and when payment or new sales invoices are raised, and immediately informing the Project Accountant when payments are received.
Managing the electronic expense claim form and ensuring all petty cash vouchers are completed correctly with needed supporting documents, appropriate signature and approval by all cash recipients and the Project Manager respectively.
Conducting random cash count to ensure cash balances shown on expense claims agree at all times with the actual cash on hand. All discrepancies reported to the Project Accountant
Liaising with materials department at all times to ensure all credit purchase invoices are correct and attached with all necessary Cufab documentations.
Communicating detailed information on all cheque payments received to the Project Accountant.
Providing all operational information requested through the Project Manager for use by the Finance department.
Conducting random/spot checks on stock in the kitchen, stores, bar and shop, and reporting on findings to the Project Manager.
Checking abnormal usage of critical materials in all departments to control waste.
Assisting with daily cash-up and auditing compliance of cash-up procedures.
Reporting any irregularities in the system with regards to prices, stock discrepancies or suspected pilferage and financial malpractices to the Project Manager.
Auditing the MATS procedures for compliance by Project Manager and other user departments.
Participating in monthly stock take in all departments, collating stock check documents and dispatching them timely
Maintaining a reliable records management system for all site accounting transactions.
If you are suitably qualified, please email your application letter and CV with references, to the following email address [email protected] or drop your application letter with CV at the ATS Kalumbila Human Resources Office. The closing date for receiving applications is 15th November 2022. Please note, only shortlisted candidates will be contacted. If you do not hear
from us within 30 days of your application, please consider your application unsuccessful.