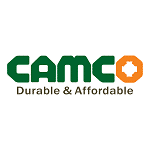 Camco Equipment (Z) Limited
Position: Accounts Clerk
Handle Clerical work for Accounts department and cashiering duties.
Requirements
Minimum of ZICA Technician/any other Accounting course Certificate /Diploma
Must be knowledgeable with Microsoft Office packages.
All Applicants must be paid up members of their respective professional bodies' e.g. EIZ, etc.
Must have valid practicing licenses and able to work in a multi-cultural work environment.
NOTE: Candidates who meet the above minimum requirements must address their handwritten applications not later than 30th July,2021 to The Human Resource & Admin Manager, Camco Equipment (Z) Ltd,Plot No.10636 Kafue Rd. Makeni, P.O.BOX 39558,Lusaka
Applications can also be submitted by email to [email protected] and a copy to [email protected].
Only shortlisted candidates will be contacted.
Find Zambia Jobs – The best job board for Jobs in Zambia