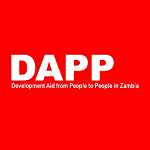 DAPP is inviting suitably qualified and experienced persons to apply for the position of Accounts Clerk.
The position is tenable in Solwezi.
Job summary/responsibilities:
Review and ensure prompt retirement of receipts from the projects and post into the PASTEL accounting system.
Alert superiors and Finance and Administration team of any challenges from, or with the Projects.
Ensure that all relevant information entered, or correspondence with the donor partners is maintained on a respective file for the respective donor.
Ensure that monthly reports are reviewed for data quality; and work directly and promptly with the Project leaders to correct any inaccuracies.
Analyse and balance/creditors balances on the Trial Balance and make sure it is signed out by the respective Accountant in the Project to which the amount is owed to, or by.
Review and post invoices as per the Invoice Master Plan which is maintained by the Expansion Coordinator.
Assist the Project Accountant and Project Officers in collecting outstanding accounts receivables.
Prepare receipts, ensuring that they reconcile with the revenue and system reports, reviewing supporting documentation, that is, ensuring that funds received from the partners have been receipted.
Process and review receipts and travel expense reports related to the Project.
Work on other Projects as assigned in order to broaden scope and appreciation of what, and how other projects are undertaken.
Provide year-end support of external auditors requirements, which may include vouching and reconcilement.
Take responsibility to ensure that performance reviews are done at the scheduled times, without fail.
Qualifications
Certificate in Accountancy.
One year post qualification experience.
Knowledge of the Pastel Accounting, or similar financial accounting package.
Membership of the Zambia Institute of Certified Accountants (ZICA).
Application
Applications with detailed CVs and minimum 3 referees must be received by 4th April, 2021.
Please submit applications via email to [email protected] with copy to [email protected]
Only shortlisted candidates will be contacted.