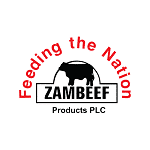 Zambeef Products PLC ("Zambeef") is the largest integrated cold chain food products and agribusiness company in Zambia and one of the largest in Southern Africa; which gives our employees a sense of pride. Zambeef attaches great importance to the development of its employees. The Company offers opportunities for all to learn develop and grow, whilst offering challenging career opportunities for lateral or vertical advancement. We are therefore inviting applications to fill the following vacant position:
Accounts Assistant – Lusaka (X1)
The successful candidate will be responsible for the below:
Reconciling of sales and purchases for all out-of-town butcheries for the southern region.
Identifying invoices that have Goods in transit at the end of every month.
Reconciling outlet sales on trading return against Pastel evolution and raising queries.
Ensuring that all outstanding queries are referred timeously to the relevant departments and ensuring these queries are escalated to the relevant Manager, should we not receive an adequate response from the store's personnel.
Merging/Compiling the weekly shop performance schedule for all outlets both southern and northern region
Populating/ensuring that monthly closing stocks are captured timely for out-of-town butcheries.
Identifying and sorting trading items in their VATable and non-VATable categories for VAT purposes.
Ensuring that CTNs are posted accurately and to the correct shop account for out-of-town butcheries.
This job is particularly suitable for candidates who meet the following requirements: –
Grade 12 certificate
Minimum Diploma in accountancy or part qualified ZICA/ACCA/CIMA
Required computer literacy levels
Good use of Pastel and Strong Excel skills
Detail-orientated with the technical aptitude and ability to perform tasks accurately and comprehensively
Results driven, bias for action and a passion for excellence
Ability to establish and maintain effective relationships with external customers, management and all levels of associates
SUBMISSION OF APPLICATIONS
Interested persons should forward their applications, curriculum vitae and copies of their qualifications to the undersigned not later than Friday, 16th October, 2021.
The Group Head – Human Resources
Zambeef Products Plc
Private Bag 17
Lusaka.
Email address: [email protected]
(Only shortlisted candidates who meet the requirements will be communicated to). Zambeef Products PLC values gender diversity in the recruitment process as we promote gender equality.