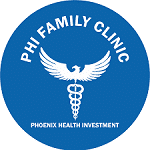 Phoenix Health Investments Limited
1. Accounts Assistant (1)
Key Responsibilities:
Ensure monthly transactions are entered in General Ledger accurately and on a daily basis.
Act as a bank agent, ensuring that all monies received are deposited within the next business day.
Keep box files for vouchers in an orderly manner for easy retrieval.
Prepare daily cash flows
Prepare programmes for field activity ensuring proper process for disbursement of funds, and correct documentation in a timely manner
Collect invoices, quotations and receipts and file as required.
Facilitate procurement activities
Make payments to ZRA, NAPSA, NHIMA and other statutory bodies on a timely basis and keep records of all such payments
Ensure that staff time sheets are all submitted at the end of every month.
Any other duties as may be assigned to you by your supervisor.
Requirements and skills
Work experience as an Accounts Assistant or Accounts Clerk
Knowledge of basic bookkeeping procedures
Familiarity with finance regulations
Good math skills and the ability to spot numerical errors
High level of accuracy
Hands-on experience with MS Excel
Trustworthy and discrete when dealing with sensitive, confidential information
Basic IT knowledge
Minimum Qualifications
Full Grade 12 School Certificate
ZICA Licentiate, Diploma ACCA/CIMA, Diploma in Accounting
At least two (2) years post qualifying experience.
Licentiate Member of ZICA.
NURSE (1)
Key Responsibilities:
Identify patient care requirements by establishing a personal rapport with potential and actual patients and other persons able to understand the required care requirements.
Obtain a complete medical history and do an initial assessment on the patients according to guidelines.
Ongoing assessment of patients, updating the nursing care plan according to patient's specific needs and execute medical orders within prescribed guidelines.
Maintain patient confidence and protect operations by keeping information confidential.
Ensure continuous updated patient care is documented.
Establish a compassionate environment by providing emotional, psychological, and spiritual support to patients, friends, and families.
Maintain safe and clean working environment by complying with procedures, rules, and regulations, calling for assistance from health care support personnel.
Maintain nursing supplies inventory by checking stock to determine inventory level; anticipating needed supplies; placing and expediting orders for supplies; verifying receipt of supplies; using equipment and supplies as needed to accomplish job results.
Contribute to team effort by accomplishing related results as needed.
Provide fundamental clinical nursing care.
Provide detailed initial assessment of patient and accurate complete clinical history.
Measure and record vital signs and regular observations.
Ensure adequate operation of relevant apparatus and equipment in the clinic and complete preventive maintenance requirements; following manufacturer's instructions; troubleshooting malfunctions; calling for repairs; maintaining equipment inventories; evaluating new equipment and techniques.
Maintain continuity among nursing teams (day vs. night shifts) by documenting and communicating actions, irregularities, and continuing needs.
Accurate administration of patient medication and adequate record keeping.
Protect patients and employees by adhering to infection-control policies and protocols, medication administration and storage procedures, and controlled substance regulations.
Ensure ideal temperature is maintained in all clinic areas.
Maintain safe and clean working environment by complying with procedures, rules, and regulations, calling for assistance from health care support personnel.
Assist in the preparation and transportation of patients for diagnostic procedures and referrals.
Assist with preparation of other procedures.
Carry out diagnostic and treatment procedures.
Maintain code of conduct.
The job duties are flexible and subject to change dependent upon operational needs.
Skills and Qualifications:
Practicing License
Required Nursing Education
Atleast 3 years of professional experience in nursing practice. Demonstrate sufficient recent clinical experience in the last 12 months.
Good knowledge of nursing principles and techniques and their relation to medical practice, material medical, sanitation and personal hygiene.
Basic IT skills
Proactivity
Honest and reliable: display high level of integrity since he/she may be in a position to take care of patient's personal belongings.
How to apply
Send your Application letter, CV and certificates to [email protected]. Only candidates meeting the minimum requirements will be shortlisted and contacted. The deadline for applications is Monday 19th April 2022.