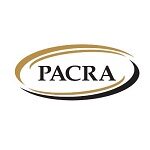 Patents and Companies Registration Agency (PACRA)
One (1) vacancy has arisen in the Finance Department for the position of
Accounts Assistant at the Kasama Regional Office. Suitably qualified candidates are invited to apply to fill the vacant position.
1. ACCOUNTS ASSISTANT (P5) X 1
Job Purpose:
To assist in the provision of timely and accurate financial information.
Duties:
The successful candidate will report to the Assistant Accountant and will
be responsible for:
(a) Timely preparation of bank reconciliation statements;
(b) Timely processing of payments;
(c) Timely receipting and banking of Government revenue;
(d) Efficient management of fuel for the office pool vehicle;
(e) Timely retirement of, and request for operational funds;
(f) Systematic filling of all accounting documents; and,
(g) Management of Fixed Assets at the regional office.
Qualifications:
(a) Full Grade 12 Certificate
(b) ZICA Licentiate / ACCA Part 2 / CIMA Part 2.
(c) Minimum of three (3) years proven relevant experience in a similar position in a similar organisation.
(d) Good Interpersonal and Communication Skills
(e) Must be a member of ZICA
Other Attributes
(a) Experience in working with Pastel Accounting package
(b) Computer Literate
(c) Excellent Microsoft excel and word skills
(d) Analytical skills
(e) Ability to maintain confidentiality
(f) Integrity
(g) Trustworthy
(h) Proactive
(i) Team Player
(j) Ability to work under pressure with minimum supervision
How to Apply
Suitably qualified and interested members of the public, who meet the above Job Specifications, should send their application letters together with detailed CVs and certified copies of academic and professional qualifications in a sealed envelope and marked "ACCOUNTS ASSISTANT" to:
The Human Resource & Administration Manager
PACRA
P. O. Box 32020
Lusaka.
The deadline for receiving Applications is Monday 15th March, 2021 at
17.00 hours. (No electronic applications will be accepted).