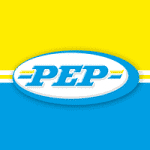 Position: ACCOUNTS ADMINISTRATION CLERK
Department: FINANCE
Location: LUSAKA, ZAMBIA
PURPOSE OF POSITION: To offer and provide support to the Finance Department for all day to day activities.
KEY RESPONSIBILITIES
Capturing of all invoices in Accounts Payable Module as and when received
Receiving of all invoices from Suppliers and ensuring that they are paid timeously
Reconciliation of Bill payments and ensuring all requisitions are paid weekly
Attend to all budget variance discrepancies
Reconciliation of Non-Bankable ledger accounts
Assisting in the reconciliation of Suppliers statements
Assist stores with queries relating to cash and non cash deposits
Assist in preparation of month end reporting journals
Any other adhoc departmental activities as assigned by supervisor
JOR INCUMBENT REQUIREMENTS
Grade 12 Secondary School
Retail Experience would be a plus
Computer literacy – MS Word, Excel Knowledge
English Speaking, Reading and Writing compulsory)
3-3 years experience in a similar role will be an added advantage
ZICA qualification or any Accounting related field
Core Skills needed: Honesty, Passion & Resourcefulness, Good Interpersonal communication skills, attention to details, self-motivated, stress management, problem assessment Planning & Organisation
CLOSING DATE: Wednesday, February 2, 2022
If you are interested and meet the minimum requirements, please submit your English CV to [email protected] address.
If you do not hear from us within 4 weeks or the closing date of this position, please regard your application as being unsuccessful.