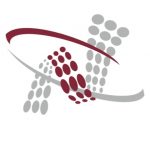 Website NetOne Information Technology Limited
Position Advertised: Accounting Interns
Location: Lusaka, Zambia
Contract: 1 Year Internship
Reporting to: Accountant
Who's Hiring?
NetOne is a leading technology services Group based in Lusaka, Zambia. Since its inception is 2007 the group has grown to be a technology service provider offering a range of solutions including client computing and enterprise business solutions with long standing relationships with leading OEM manufacturers across the ICT sector. NetOne also owns and operates Zambia's first Tier III carrier neutral data offering colocation services, infrastructure as a service and software as service. NetOne has embarked on launching new products to the Zambian market and is therefore looking to grow our team!
If you are an individual that believes in career progression, innovative, fearless and want to be on the winning team, we are the team for you!
Internship Description
During the duration of the Internship, individuals will be expected to learn and execute on various accounting concepts which will include:
Timely preparation and submission of returns to various statutory bodies;
Capturing entries in an ERP system
Statutory Returns and submissions
Prepare reconciliations of various accounts including debtors, creditors, inventory, cashbooks, etc.
Be involved in the various reporting requirements to internal and external stakeholders
Be provided with timelines and deadlines for tasks assigned
Filing of documents and storage of information in prescribed formats
Handling delayed collections of debt and ensuring prompt collections.
Understand and adhere to financial regulations and legislation.
Working with the other members of the team for the day-to-day financial operations within the company, such as Payments, Invoicing, Collections, and other transactions pertaining to the business.
Requirements: 
Excellent oral and written skills
A Minimum of a Diploma in Accounting / Part – ACCA/CIMA/ZICA CA Program
Desire to learn, Strong work ethic and discipline
How to apply?
Send us a ONE-pager telling us about your qualifications, skill set and why you want to undertake an internship. Please DO NOT send your detailed CV's and certificates. Only short listed candidates will be contacted for detailed CV's and other requirements. You can email your ONE-pager to [email protected].