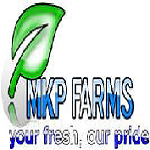 MKP Farms
Applications are hereby invited from suitably qualified individuals for the following Vacancy.
Position: Accountant (01)
Job Responsibilities:
Provides financial information to management by researching and analyzing accounting data; preparing reports.
Prepares asset, liability, and capital account entries by compiling and analyzing account information.
Documents financial transactions by entering account information.
Recommends financial actions by analyzing accounting options.
Summarizes current financial status by collecting information; preparing balance sheet, profit and loss statement, and other reports.
Substantiates financial transactions by auditing documents.
Maintains accounting controls by preparing and recommending policies and procedures.
Guides accounting clerical staff by coordinating activities and answering questions.
Reconciles financial discrepancies by collecting and analyzing account information.
Secures financial information by completing database backups.
Maintains financial security by following internal controls.
Prepares payments by verifying documentation, and requesting disbursements.
Answers accounting procedure questions by researching and interpreting accounting policy and regulations.
Complies with Government and local financial legal requirements by studying existing and new legislation, enforcing adherence to requirements, and advising management on needed actions.
Prepares special financial reports by collecting, analyzing, and summarizing account information and trends.
Maintains customer confidence and protects operations by keeping financial information confidential.
Working knowledge of Accounting and Auditing software
Skills:
Accounting
Corporate Finance
Reporting Skills
Attention to Detail
Deadline-Oriented
Reporting Research Results
Confidentiality
Time Management
Data Entry Management
General Math Skills
Education, Experience, and Licensing Requirements:
Grade 12 Certificate
Bachelor's or Diploma in accounting, or finance
Member of Zambia Institute of Chartered Accountants (ZICA)
Minimum 2-5 years' experience in accounting/finance
Experience with financial reporting requirements
Experience in working with multiple legal entities under different legal umbrellas
Headquarters Physical Address:
Farm No L/19575/M Manunga street off Great North Road, Chibombo, Central Province, Zambia
NB:  (1). All applications to be sent to the Email Address: [email protected]
(2). Clearly indicate the position applied for.
(3). Application deadline is 10th April, 2021.
Source: Find Zambia Jobs
To apply for this job please visit gmail.com.