Full Time
Applications have closed.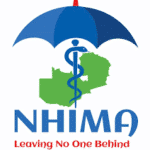 National Health Insurance Management Authority (NHIMA)
Job Purpose
Reporting to the Senior Accountant Revenue, the Accountant Revenue shall be a Resource in Finance Department, paying close attention to the Fund and all receivable accounts ensuring that such schedules, ledgers, statements are accurately recorded, analyzed, and reported with sufficient detail at the end of every week, month, and year.
Key Responsibilities
The key functions of the role will include but not limited
Prepare accurate and up to date schedules of contributing members, including capturing of the receivable's accounts,
Record daily receipts of contributions by passing appropriate entries in the Authority's Ledgers and ensures that there are no errors in the schedules, ledgers, and revenue/receipts records.
Perform daily and Monthly Bank reconciliations for the Fund Account.
Perform daily and Monthly reconciliations of Fund collections vs Returns.
Perform periodic reconciliations of the Revenue accounts and related control accounts.
Undertake periodic reconciliations of all Account Receivables.
Update and maintain the Outstanding Returns Age Analysis.
Assist in efficient and effective Debt Contributions Collections and Management.
Assist in preparation of monthly revenue forecasts and perform monthly revenue analysis and calculations,
Assist in preparation of monthly Revenue Management Reports including attendant variance analysis,
Prepare and capture invoices for all Accredited facilities on a timely basis.
Assist in ensuring that all payments by clients are duly receipted on time.
Assist in providing information for financial Audits and implement recommendations.
Assist in implementing controls and report control deficiencies to enhance revenue collection.
Perform other tasks as may be directed by the Senior Accountant Revenue.
Knowledge, Skills, Qualifications and Experience
Holder of a Bachelor's Degree in Accounting or Professional qualification in ZICA, ACCA or CIMA;
Grade twelve (12) School certificate with 5 Merits which should include English Language and Mathematics.
At least 2 – 3 years' experience in a similar role in a relatively busy environment.
Competencies required for this Role
Must be an effective communicator and should have high knowledge of finance operations.
Must be a critical thinker.
Must be skillful in Microsoft Word and Excel, PowerPoint, and Power BI
Proficiency in Accounting applications i.e., SAGE 300, Navision etc.
Must show strong and practical understanding of a good internal control environment.
Must have good interpersonal skills and organisational skills; and
Must have excellent time management skills and ability to prioritize work to meet deliverables.