Full Time
Applications have closed.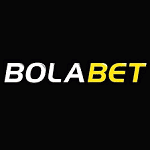 Bolabet
Bolabet is looking for a detail-oriented accountant to perform and coordinate accounting duties within our organization. The accountant's responsibilities include preparing financial reports, performing account reconciliations, maintaining the general ledger, preparing tax returns and performing other accounting duties as assigned.
To be successful as an accountant, you should have a solid working knowledge of International Financial Reporting Standards (IFRS) and strong financial analysis skills. An outstanding accountant should also possess strong Excel skills, be highly organized, able to work with little to no supervision and perform under pressure.
Accountant Responsibilities;
Preparing financial analyses and reports.
Preparing revenue projections and forecasting expenditure.
Preparing and monitoring budgets.
Maintaining and reconciling balance sheet and general ledger accounts.
Assisting with annual audit preparations.
Knowledge of international financial risk
Investigating and resolving audit findings, account discrepancies, and issues of non-compliance.
Preparing all tax returns.
Contributing to the development of new or amended accounting systems, programs, and procedures.
Performing other accounting duties and supporting junior staff as required or assigned.
Accountant Requirements;
Bachelor's degree in accounting, finance or other related subject.
Must be a member of ZICA.
3+ years of accounting experience.
Working knowledge of tax laws and IFRS.
Strong financial analysis skills.
Strong communication skills, both written and verbal.
Strong organizational and stress management skills.
Proficiency in Microsoft Office, particularly with Excel.
Ability to train and manage staff.
Ability to work with little to no supervision.
PLEASE NOTE THAT ONLY SUITABLE CANDIDATES should apply. In the event that we have not contacted you within two weeks kindly consider your application to be unsuccessful. Applications with cv and three contactable references should be forwarded to [email protected]