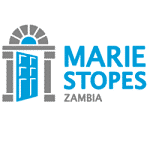 Marie Stopes Zambia (MSZ) is a results-focused social enterprise, which uses modern marketing techniques to provide family planning and reproductive healthcare. MSZ is part of the global network that is Marie Stopes International (MSI). MSZ subscribes to the MSI goal and mission, which is to prevent unwanted births and to ensure the individual's right to Children by Choice not Chance.
It is a role requirement that the job holder must fully support the concept of Child Protection, zero tolerance for fraud and bribery and comply with and promote and live MSI CORE VALUES:
mission driven, customer focused, results orientated, pioneering, sustainable and people centered.
Purpose:
The purpose of this role is to manage corporate clients and ensure smooth processing of insurance claims. The job holder will also be required to manage other debtors e.g. sundry debtors.
Key Responsibilities
1. To ensure insurance claim forms are managed properly 
Work closely with Clinic Centre Managers to improve filing of insurance claim
Timely communication with insured clients to manage misunderstanding between the client, clinic, and insurance company
To prepare daily bill reconciliation, monthly and annual reports
Daily/Monthly claim forms screening from MSZ centres
Ensure Health Insurance transactions are recorded properly in E.H.R
Learn and familiarise with all MSZ products and services and keep up to date with changes
Ensure MSZ policies and standards for Client Centred Care are maintained
Ensure close supervision of the receptionist and clinicians on claims compliance based on corporate contract agreement.
2. To prepare corporate client invoices
To ensure every corporate client receives a copy of the claim form
Ensures prices charged to the client on the claim form are as listed in EHR and the Clinic price list
Ensure correct billing for National Health Insurance clients as per agreed tariffs
Inform client of the bill and total cost of services
Ensure the client has sufficient funds to access the service
Ensure timely submission of Insurance claims
Active follow up on claims submitted.
3. Update the Daily Collection Report
Daily bill report must accurately reflect services provided to corporate clients
Record all details of the bill client issued in the Daily Collection Report
Bill client service reports must be updated throughout the shift daily and monthly
Bill report must be totalled at the end of the shift and totals agreed to bill claimed to corporate client report by client and services.
4. Management of other debtors (Prepayments, Sundry Debtors)
Monthly management of prepayments
Reconciliation of Sundry debtors and follow up
Fixed Assets register maintenance
5. Ensure high levels of customer care
Clients must always be treated with respect
Ensure privacy confidentiality as per MSZ guidelines.
Provide trainings and education on insurance exclusions (services covered and not covered by Insurance) to clients and staff
Resolve challenges encountered by clients in a timely manner
Build good rapport with Corporate and Insurance companies
Qualifications and Skills
Background of working in medical insurance and health organisation is an added advantage
ACCA Level 2, CIMA Intermediate, CA Application level
Excellent oral and written English
Desirable: management and leadership skills, computer literacy, dealing with customers and staff challenges in a professional manner.
Experience
A minimum of at least 2 years working experience as Medical Claims officer in a hospital setup or Medical Insurance company set up, or as Assistant Accountant/Accountant in a small to medium enterprise
Debtors management desirable
Ability to influence and communicate effectively.
Team player
Attitude
Demonstrates MSZ team member behaviours.
Pro MSI philosophy of social enterprise and cost recovery
Must be pro-choice
Note: MSI takes a zero tolerance approach to fraud and bribery, terrorism, money laundering, sexual harassment, sexual misconduct or any safeguarding issues. Applicants will be subjected to a Police Clearance Check and Reference Checks.
Deadline for applications: Wednesday 18th August, 2021. Kindly note that only candidates who meet the above qualifications and skills need apply. Female candidates are encouraged to apply.
Email your applications to: [email protected]. Please note that only shortlisted candidates will be contacted.
Find Zambia Jobs – The best job board for Jobs in Zambia