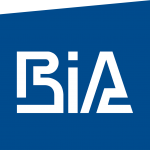 BIA Group is active in the sales, rentals and after-sales services of equipment intended for public works, mines, quarries and transport. The Group operates in Europe (Belgium, Holland and Luxembourg) and in more than 20 African countries and employs more than 1.300 people, including more than 850 engineers and technicians.
With a team of Parts Sales & Procurement Admin Officers, ensure the operational execution of the overall purchasing process linked to specific vendors/suppliers as well as the sales administration of internal customers.
What will be your responsibilities?
Under the supervision of the the Chief Accountant, the incumbent will be responsible for:
1.      Accounts Payable
Be in touch with Supply chain in ensuring all incoming invoices are ready to be booked are collected from end users
Check that invoices received from suppliers are linked to POs
Monitor invoices by using the invoice monitoring tool file for detecting the blocking point in the process.
Check invoices for Tax compliance before sending to Shared Service e.g. TPIN, Rate, etc.
Check that SES or GR is done for all received invoices using the 444000 ageing at least every 3 days and resolve any long outstanding issues.
Check that SES done on call off PO's has correct GL and cost centre and in line with the budget before sending to SSC for posting and ensure that
there is no duplication of SES for a particular month
Indicate on invoices if VAT claimable, and if needed GL account, Cost Center
Ensure that all received invoices are scanned in a reasonable time to SSC for booking and check workplace consistently to ensure bookings are done
Check the transaction after posting to ensure accuracy
Check regularly the parked invoices in running ZFBV3 transaction and follow up with users' action
Ensure that maximum vendors are paid using the F.110 payment process at least twice a month and check that the clearing process is done
Supports financial decision-making by ensuring that Payables position of the Company is correct at all times and all queries are resolved without delay.
Supports to meet reporting deadlines by ensuring completeness of posting of suppliers and creditors invoices including accruals
Ensure completeness and accuracy of Fixed Assets Register
2.      Accounts Receivable
Check the customer balance and reason why before release of SOs
Ensure that PODs are sent in time to customer
Print physically and keep copy on server of all invoices, credit notes and PODs produced
Ensure that correct clearings are done in customer accounts after payments
Ensure reconciliation of customers are done, approved and properly filed
Explain balance difference on the reconciliation sheet
Produce debtor ageing reports from SAP for Credit committee analysis
Produce debtor ageing reports from SAP/BO for month end analysis ensuring there is no credit balances or otherwise justified
Organize and ensure that AR meetings are held at both mid-month and month end for ESB and Zambia providing explanations and action points for overdue items
Ensure that there is no balance more than 30days overdue or Overdue more than 181 KEUR otherwise justified
Coordinate the credit committee with business department for action plan
Assist ESB in collection of receivables in Sales district Zambia and ensure that there is no balance more than 30days overdue or Overdue more than 181 KEUR otherwise justified
3.      VAT
Ensure that all import documents are collected from supply chain in readiness for VAT claim on18th of following month
Ensure that all vat files(input/output) including supporting documents are collected/filed by 14th of M+1
Ensure that all vat claims are valid to avoid being disallowed by ZRA
Establish connections with local tax authority to assist in resolving any challenges faced.
4.      Invoicing and Reconciliations
Ensure that supplier recons  are done on a monthly basis and resolve the reconciling items before the next month.
Ensure correctness of Payables schedules at all time. All overdue invoices must be paid to suppliers to avoid stoppage of services.
5.      Fixed Assets management
Ensure Approval for additions and Disposals of Fixed Assets and supporting documentation filed.
Monthly update of fixed Assets register to ensure correctness of Fixed Assets values in the Books of Accounts
Carry out Asset Verification to ensure completeness and confirmation of existence of all assets
6.      Other Functions
Assume backup of the AR function
Assume backup for petty cash management
Participate in Tax compliance
Any other tasks as assigned by the Chief Accountant
Who are we looking for?
ACCA/ CIMA/ZICA  Part 2 Qualified or Better
Minimum 3 years' experience in a similar role
Be a Registered  Member of ZICA
Other Behaviors 
Team player
Concern for Accuracy
Adaptability and Flexibility
Results orientation
What's in it for you?
A permanent contract
A competitive salary and an interesting package of extra-legal benefits
A human sized company with international dimension, encouraging autonomy and team spirit
Cooperate in a team with experienced and passionate colleagues within a success­fully growing family-owned com­pa­ny
Benefit from a challenging career opportunity with an extensive training program
In this challenging job you get the possibility to take initiative and further develop the function