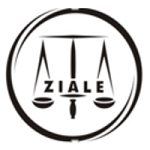 Website Zambia Institute of Advanced Legal Education (ZIALE)
EMPLOYMENT OPPORTUNITIES
The Council of the Zambia Institute of Advanced Legal Education (ZIALE) is looking for a suitably qualified experienced and result-oriented person to fill the position of Accountant.
JOB PURPOSE
The Accountant will be responsible for supporting the Finance Manager with planning, controlling, and monitoring the accounting functions effectively to ensure accurate presentation of the financial reports and attainment of the Institute's financial objectives.
DUTIES AND RESPONSIBILITIES
Assists with budget preparation and prepare budget monitoring reports that evaluate actual results against approved budgets to guide current and future decision making and provide the supervisor with relevant information to ensure accountability with performance;
Prepares monthly, quarterly and annual financial reports for Management decision making;
Manages of payroll while ensuring timely submission and payment of statutory returns (PAYE & NAPSA);
Prepares monthly bank reconciliations; follow up and resolve outstanding amounts on the bank reconciliation statements before the following month end;
Monitors receivables, payables and fixed asset ledgers;
Checks posted transactions to the general ledger and other ledgers for accuracy and rectifying discrepancies;
Petty cash management; ensuring that cash counts are recorded on a monthly basis and conduct petty cash counts and alert Management of any discrepancies;
Monitors staff imprest requests and follow up on outstanding imprest retirements;
Monitors Institute's medical expenditure and maintain individual staff medical accounts;
Works closely with Internal and External Auditors during audits;
Supervises staff in the Unit and undertakes appraisal of subordinates to monitor and evaluate performance,
Attends relevant Adhoc Committees of the Institute as directed.
QUALIFICATIONS AND EXPERIENCE
Grade 12, with 5 'O' levels including English and Mathematics;
Bachelor's degree in Accountancy, ACCA, CIMA, ZICA;
A member of the Zambia Institute of Chartered Accountants (ZICA);
A minimum of five (5) years' work experience.
 SKILLS AND ATTRIBUTES
Proficiency in Pastel Accounting Package and Microsoft office applications;
Knowledge of government accounting procedures;
Understanding of budgeting principles;
Extensive analytical skills;
Detail oriented, organized, punctual, and strong book keeping skills;
Good written and oral communication skills;
Good interpersonal
Interested candidates meeting the above profiles should submit application letters enclosing the Curriculum Vitae and certified copies of the academic and professional certificates and National Registration Card to the following address not later than 6th April, 2021.
The Director
Zambia Institute of Advanced Legal Education
Plot No. 36983, Andrew Mwenya Road
Rhodespark
P.O Box 30690
LUSAKA
Only shortlisted candidates will be contacted.
A centre of excellence in law practice education.