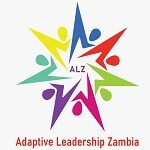 Adaptive Leadership Zambia
Organization Background: Adaptive Leadership Zambia is a movement that is aimed primarily at reducing the number of new HIV infections/incidences among the adolescents and young adults in Zambia. The movement works with communities to mobilize them around issues that challenge good health outcomes among young people. The movement is looking for skilled, dynamic, innovative and self-motivated young Zambians to assume roles in the following positions.
Position: Accountant
Supervisor: National Coordinator
Qualification & Experience
Bachelor's Degree in Accountancy, ACCA, ZICA, CIMA, or relevant accounting field
Full Grade 12 Certificate
Must be a member of ZICA
A minimum of 5 years' experience in a similar role
Strong attention to detail
In-depth knowledge of financial regulations and accounting processes
Must have competence in PASTEL, Quick Books,
Must quickly adapt to new accounting packages
Must be innovative in designing solutions to smoothen operations
Summary Job Description
Coordinates and manages timely the preparation and consolidation of the programme budget in order to facilitate mobilization of financial resources
Manages effectively the disbursement of funds to intervention teams in order to facilitate implementation of programs
Manages effectively the appropriate utilization of financial resources in order to ensure compliance to donor financial and other regulations
Manages effectively the development of a database in order to facilitate the maintenance of financial information
Manages timely the preparation of financial reports in order to facilitate the provision of information to key Stakeholders
Provides timely advice on financial matters in order to facilitate informed decision making
Manages effectively the development of work plans and implementation of the Annual Performance Appraisal System in order to monitor and evaluate performance
Coordination & support of all internal audit controls
All authorizations of bank payments
Release of payments for all vouchers (airtime, bundles etc.)
Bank reconciliations & financial reports
Support follow up on outstanding items paid to staff
Facilitate payments and conduct bank runs
Implement audit recommendations
Checking all travel claims before submission
Calculation of travel & daily subsistence allowance budgets & requests
Receiving & payment of approved invoices of local consultants
Receiving & payment of approved invoices
Provide weekly, monthly and quarterly financial reports to management
Facilitate compliance and adherence to statutory payments
Guide staff on all finance related matters
Ensure finance systems are followed and maintained by all staff
Interested applicants must forward their Curriculum Vitae along with a brief cover letter and certified copies of all relevant qualifications, stating the specific job being applied for in the letter. The District or sub district Name should be clearly stated for those applying for manager roles. Send all correspondence to this email: [email protected]
All applications to be sent not later than 16 August 2021.
Find Zambia Jobs – The best job board for Jobs in Zambia