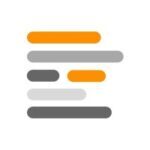 ProWeb Limited
Company Summary
At ProWeb, we aim to provide professional software engineering services and online presence consultancy for businesses from various sectors in Africa. We are focused on promoting Africa's software technology industry and contributing to driving the industry forward by offering a wide range of software development services. The ProWeb team at its core comprises of members with professional software engineering qualifications and experience. However, we embrace diversity and the core team is complemented with a support team of diverse educational backgrounds and experience. Our software development professionals and support staff take pride in providing a pleasant client experience and ensuring high quality professional service delivery. We are dedicated to seeing projects undertaken through to completion and maintaining a good working relationship with clients during and after project execution.
Position Description

A full time position at our HQ in Lusaka. Your CV/resume should clearly demonstrate relevant experience through appropriate descriptions of similar positions previously held and duties involved.
Job Role
You will join the ProWeb team as an accountant. You must be familiar and conversant with accounting rules and principles, Zambian tax rules and procedures, tax strategies, and financial reporting. Furthermore, you will also be required to prepare periodic taxes, balance sheets, profit and loss statements and other financial reports. Responsibilities also include analysing trends, costs, revenues, financial commitments and obligations incurred to predict future revenues and expenses. You will report the organization's finances to management and offer suggestions about resource utilization, tax strategies and assumptions underlying budget forecasts.
Responsibilities
Prepare asset, liability and capital account entries by compiling and analysing account information
Record financial transactions by entering account information
Recommend financial actions by analysing accounting options
Summarize current financial status by collecting information; preparing balance sheet, profit and loss statement and other reports
Substantiate financial transactions by auditing documents
Maintain accounting controls by preparing and recommending policies and procedures to already existing policies and procedures
Verify, allocate, post and reconcile transactions
Produce error-free accounting reports and present their results
Analyse, summarize and report financial status and information
Review and recommend modifications to accounting systems and procedures
Participate in cash flow forecasting process
Prepare financial statements
Direct and liaise with external audits to ensure compliance
Monthly payroll preparation and disbursement
Invoicing, managing and following up debtors
Periodic preparation, presentation and review of company budget and cash flow statements
Compliance with regulatory requirements
Qualifications and Skills

Bachelor's Degree in Accounting, other appropriate field of study or full ACCA qualification
Minimum 4 years work experience in Accounting (Experience in Audit will be an added advantage)
Knowledge of international accounting standards and tax requirements in the context of the service industry (specific experience in the IT / software engineering service industry will be an added advantage)
Thorough knowledge of basic accounting procedures and principles
Thorough knowledge of taxes including VAT, PAYE, Income Tax and WHT and associated processes
Experience with preparing financial statements
Experience with general ledger functions and the month-end/year-end close process
Excellent accounting software user and administration skills (demonstrated experience with SAGE will be an added advantage)
Accuracy and attention to detail
Aptitude for numbers and quantitative skills
Good reporting and presentation Skills
Deadline-Oriented with good time management skills
Very good planning and organizational skills
Very good problem analysis and problem-solving skills
Ability to learn how to use internal business management tools
Find Zambia Jobs – The best job board for Jobs in Zambia