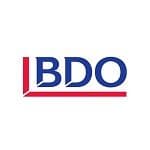 Career Opportunity
Job Title: Transfer Pricing Supervisor
Qualification & Skills Required:
Bachelor's degree in Accountancy, Economics, Finance, Business, Law, or similar fields.
Work Experience. Preferably, with at least 2-3 years of TP-related work experience.
Good working knowledge of MS Excel, MS Word and PowerPoint (experience with other productivity tools such as OneDrive, Power BI is an added advantage).
Basic knowledge or background on data science, data analytics, computer science, computer engineering, or applied math (not required).
Demonstrated ability to set goals and develop priorities to ensure that work is completed with a high degree of accuracy within the context of completing deadlines.
Good communication and interpersonal skills.
Join the team. Discover a world of opportunity at BDO Zambia.
All applications should be sent to [email protected] with the headline TP SUPERVISOR.
Visit our website www.bdo.co.zm for more information.
Application deadline: Tuesday 15th February 2022.
Find Zambia Jobs – The best job board for Jobs in Zambia